Beauty is synonymous to women and it's every woman's desire to take pride in glamorous possessions that speak volumes in sophistication and style.
KOKET is renowned for its innate desire to entice women. Designed by women for women, the Guilty Pleasure and & Exotic Opulence collection offers various pieces from case goods, upholstery, and lighting to soft goods, and rugs. Each piece reflects dramatic flair and compliments contemporary style with sophistication. The Exotica Dressing Table is highly desirable by women as it is trendy, sleek, influenced by decorative art and yet coquettish in its design.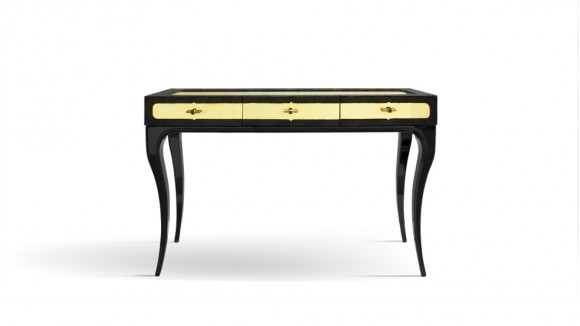 The Exotica Dressing Table is one such piece that has a luxurious appeal, classy design and intricate detailing. Exuding feelings of fantasy, this highly coveted Dressing Table is bold, daring and seductive. The ultra-soft reptile embossed velvet is juxtaposed with resilient emerald crystal tassels.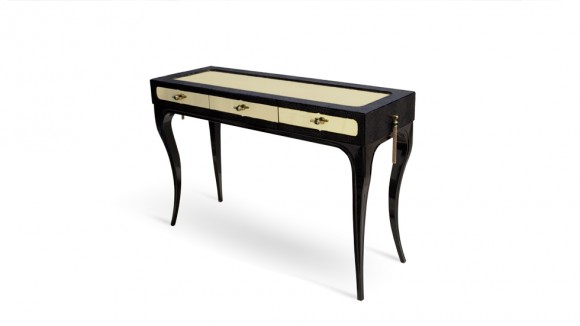 The top is black reptile embossed low pile velvet and the base is high gloss black lacquer. The table can be further customized to your personal taste. The Gold, silver or copper leaf is available with an up charge or any RAL Classic color in a high gloss or matt finish. A must have in every woman's prized possessions.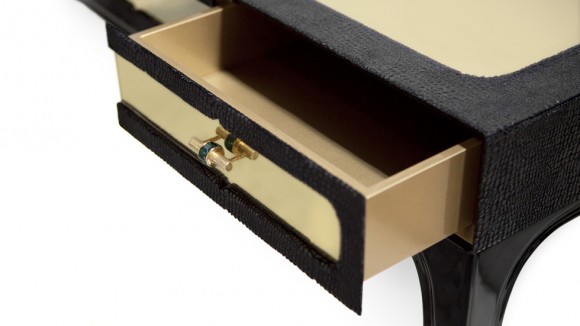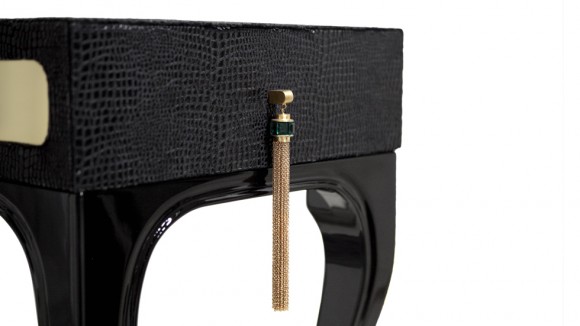 The jewels showcased are gold tassels & pulls available with emerald green, ruby red or amber crystal. The product designers hand craft your every desire leaving no detail; the result being a highly endearing and empowering affair. Truly exotic and sensual !