In 2010, Adobe commissioned Rapt Studio to plan its interior design, capitalizing on the firm's expertise in defining and designing environments around evolving cultures. Adobe challenged Rapt to create a workplace that would be both an extension and reflection of Adobe's innovative brand and an engine for capturing its evolving culture.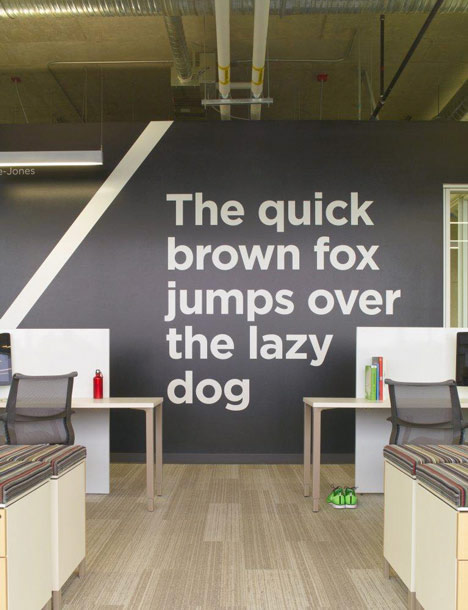 "This is a benchmark project for us," said David Galullo, CEO and design principal of Rapt Studio. "We were brought in as an agent of change to showcase Adobe's existing culture and magnify it through workplace design, drawing upon the company's roots in creativity and innovation to fuel the space. By aligning the interests of Adobe's customers, employees and leadership, we were able to create a space that is the gold standard for integrated workplaces. Design should solve ongoing challenges, inspire unparalleled performance and connect people and places in a meaningful way."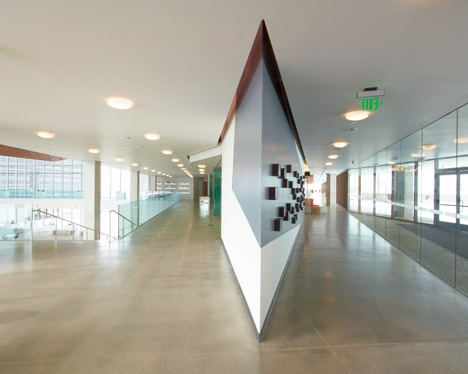 With a client base that includes The North Face, Salesforce.com, SAP and many more, Rapt's holistic integrated practice delivers real impact by creating and connecting brands and environments to the people who use them. Rapt sought to match Adobe's unique approach of integrating the art and science of creating digital experiences by designing an open, collaborative environment for the company's employees, bringing brand expression outward in a public-facing way.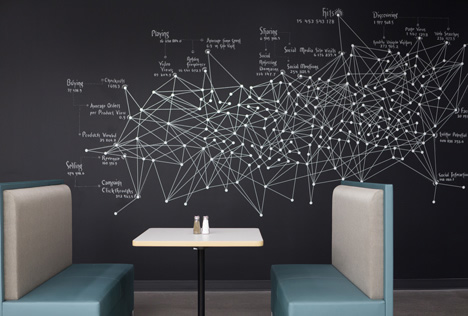 "Rapt's design captures the magic of Adobe," said Bradley Rencher, senior vice president and general manager, Digital Marketing Business, Adobe. "By making our innovative spirit manifest throughout the entire building, they delivered on the promise to connect Adobe's brand to our employees, which in turn extends to our customers. This amazing building will not only help us attract top talent, but inspire that talent to excel here."
Rapt filled the space with graphic reminders of the wonder that Adobe brings to the world, from images created by global artists using Adobe software to murals by street artist El Mac and graffiti artist Mike Giant in their signature styles. Adobe's facility also features an employee café, an indoor basketball court, a rock-climbing wall, a game room named "The Bunker" and a fully equipped gym.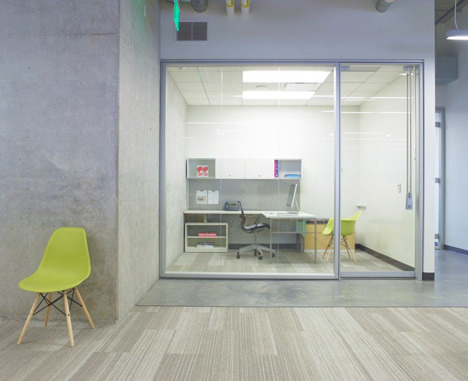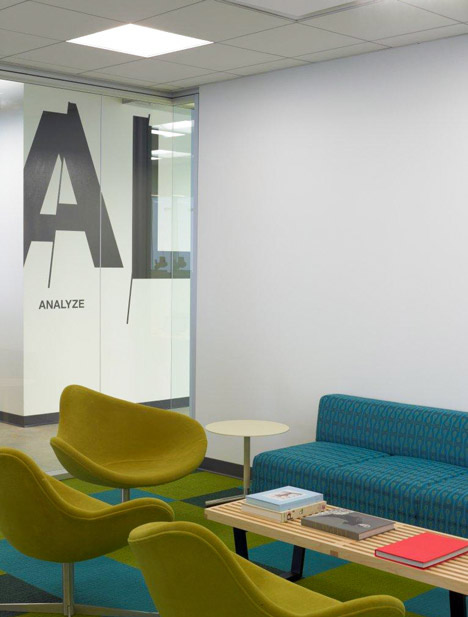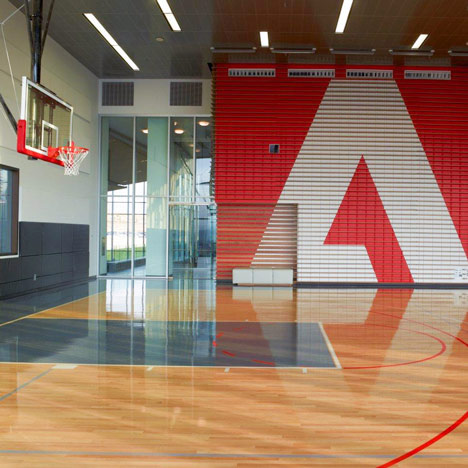 Rapt Studio, an award-winning, multidisciplinary, design practice, announced the completion of its project for Adobe Systems Inc.'s new campus, located in Lehi, Utah. Housing up to 1,100 Adobe employees, the four-story, 280,000 square foot state-of-the-art building showcases Rapt Studio's unique approach to integrated workspace design becoming an interface between a company's brand and culture and its staff and customers.
Rapt Studio Site: http://raptstudio.com/
Link: http://www.dezeen.com/2013/01/20/adobe-utah-campus-by-rapt-studio/