Located in the exclusive Bay Shores coastal community in Newport Beach this coastal home is situated on a rare 8,000 s.f. wedge shaped lot.
Large open living spaces flow through expansive pocketing doors out to a courtyard complete with yard and built-in spa. The courtyard is located to provide maximum natural light and ventilation throughout the year. A 17' x 6' custom skylight over the staircase atrium highlights the grandiose scale of the interior and brings even more light into home. Great care was taken to insure that the comfortable scale of the interior spaces is maintained throughout the home. This includes wide hallways, tall vaulted ceilings and a lot of natural light. The aesthetic was derived from traditional East Coast architecture, blending natural materials such as wood siding, shingle roofing and quarried stone. Detailed millwork inside and out accentuates the highest level of craftsmanship and quality needed so close to the ocean.
Coastal Home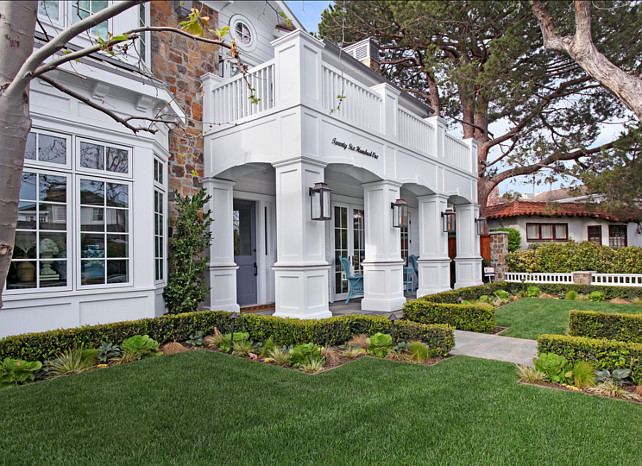 This charming California coastal home measures 5,770 s.f. and it has 5 bedrooms & 5.5 baths and an immaculate front yard!
Coastal Home Architecture
The front entrance is spectacular! The lanterns are the Bevolo Williamsburg lantern with the original bracket.
The stones are called shadow grey and the front door's paint color is a custom by Dunn Edwards.
Exterior Paint is "Whisper White", also by Dunn Edwards.
Dining Room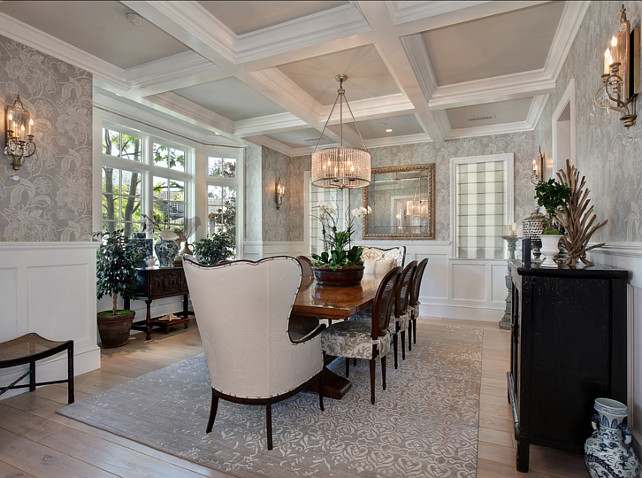 This dining room is elegant and inviting and it has great millwork!
Chair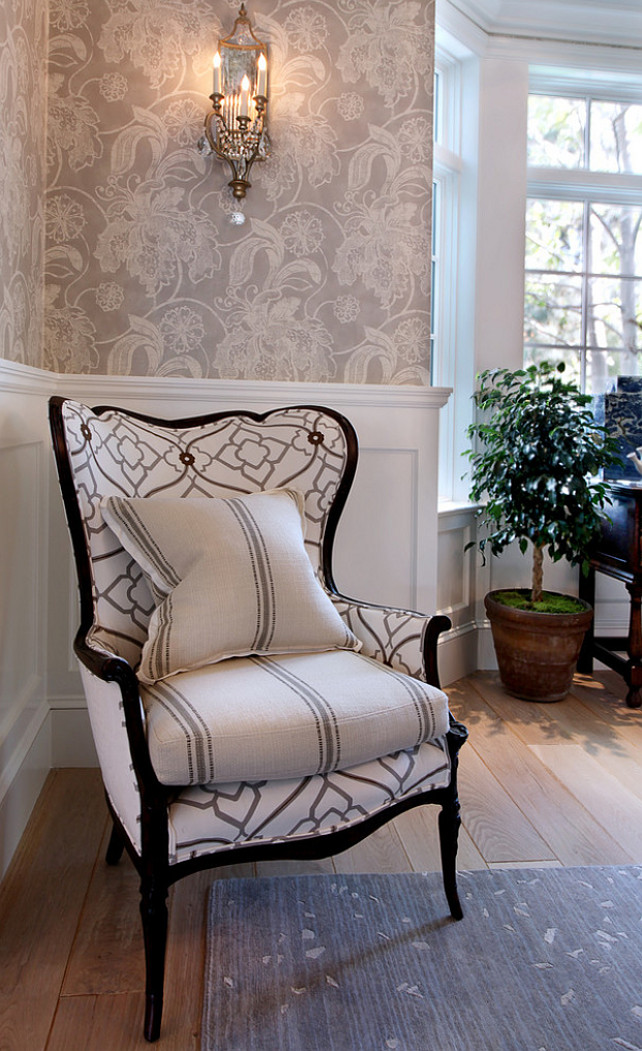 Stunning combination of fabrics and you can't miss the feminine wallpaper and lighting.
Living Room
The formal living room is cozy and very stylish. Gorgeous color palette!
Living Room Design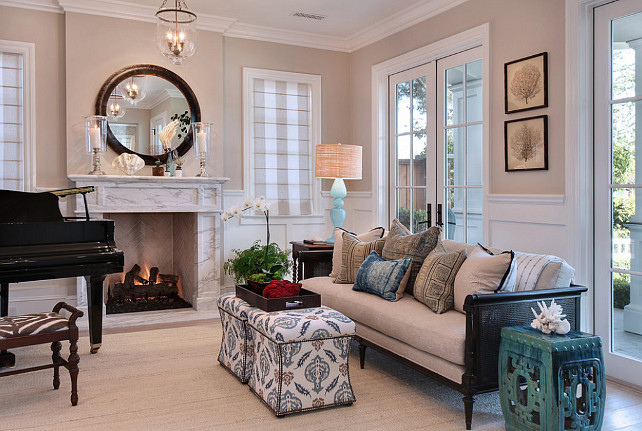 Paint color is a custom matched color by Dunn Edwards. Notice the timeless marble mantel.
Home Office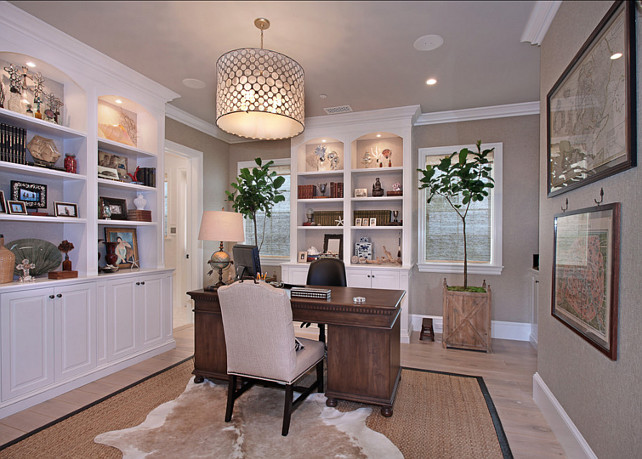 In my opinion, the perfect home office has plenty of storage and soothing colors… just like this one! Don't you also love this space?
Kitchen Design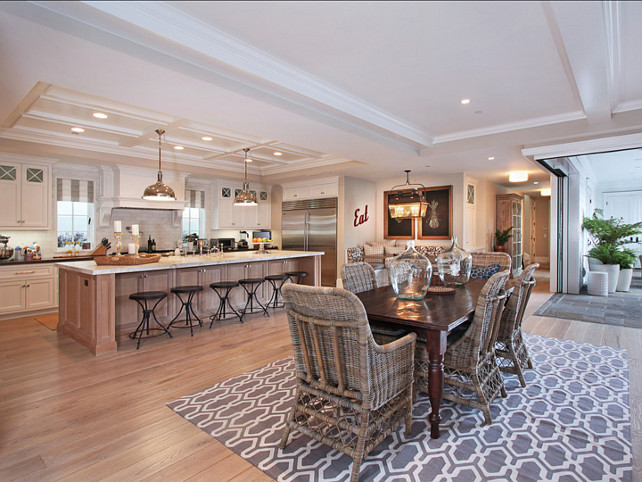 It's hard to not like the overall look of this space. The kitchen is incredible and huge, while the eating area is casual yet very charming.
We Eat to Live, We Don't Live to Eat!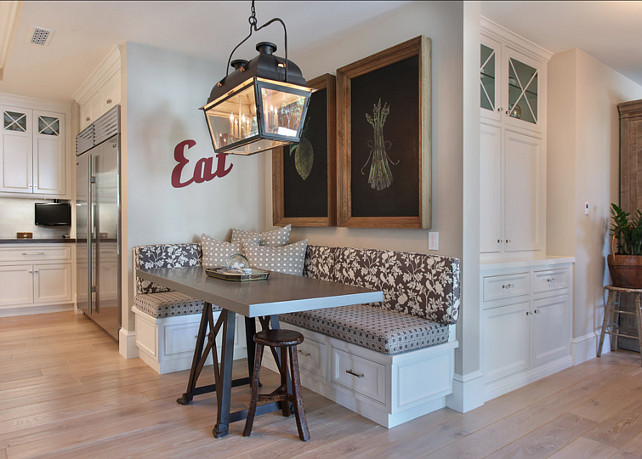 This nook is perfect for quick meals or for that afternoon coffee with croissants and your favorite magazine.

The sign "Eat" can be found here.
Kitchen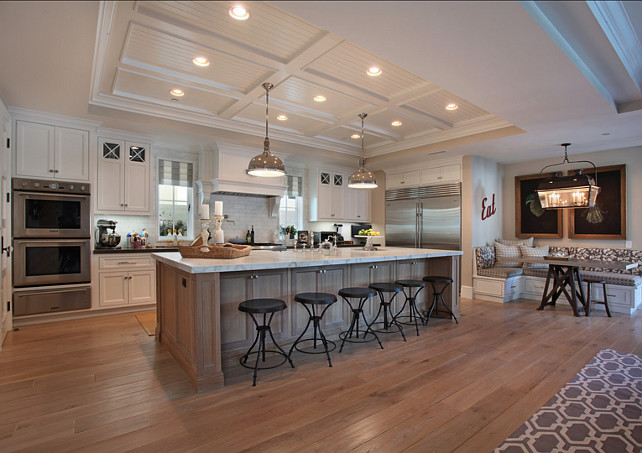 Another view of the kitchen and the eating nook.
Kitchen Island size: 12 feet.
Work Area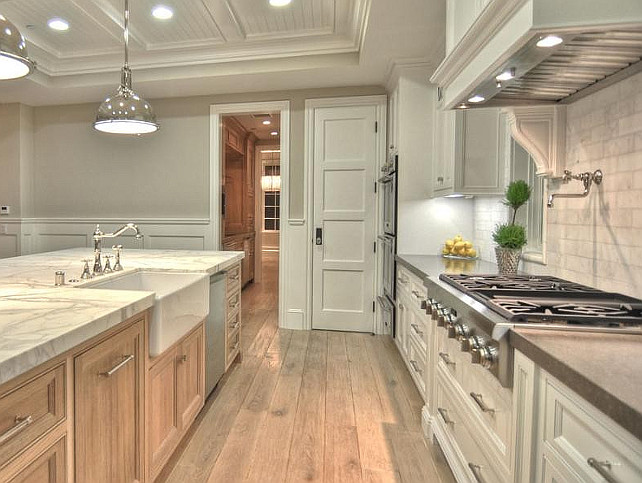 The island wood is white oak with no stain.
Family Room
The family room has a fairly neutral color palette and great furniture layout. The sliding doors bring the outdoors in.
Frames & Mirrors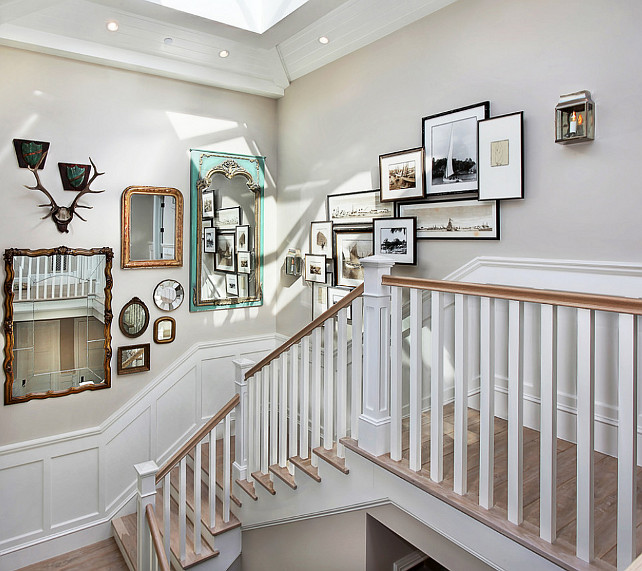 This is a fun way to display your favorite pictures and mirrors. For fun and affordable mirrors, visit flea-markets and garage sales and don't be scared to paint them in a funky color! Add interest to your home without breaking the bank!

Floors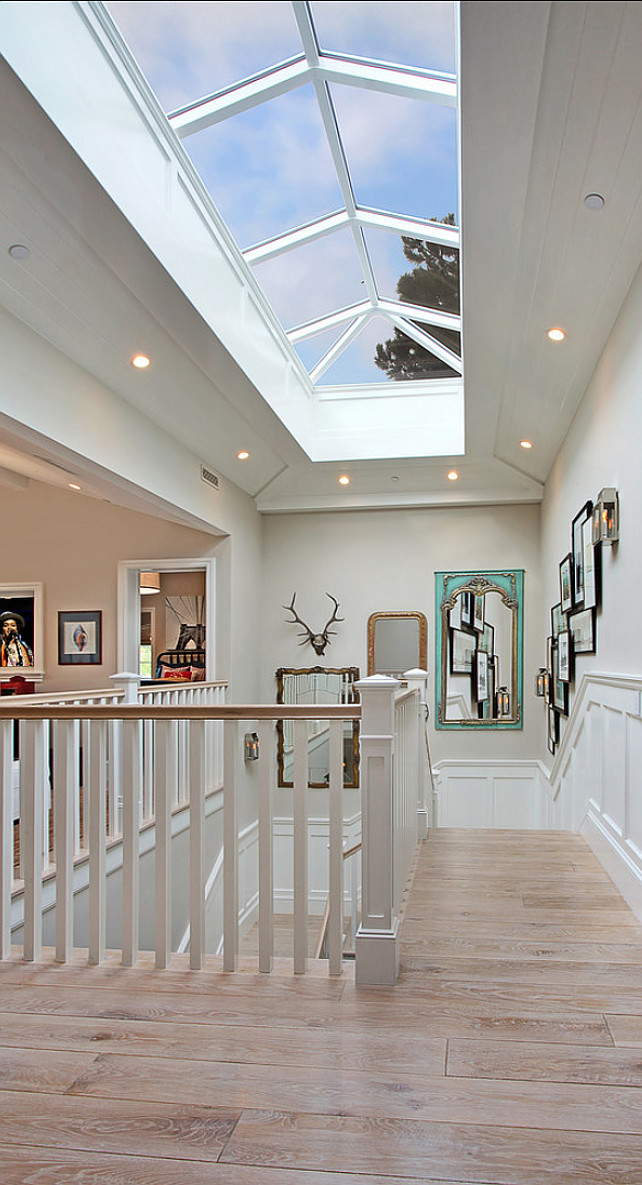 Floors are solid french white oak stained on site with a custom color.
Bedroom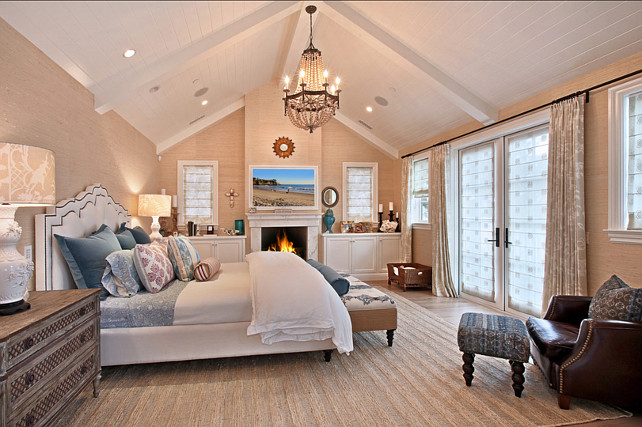 This bedroom reminds of a sunny day on a sandy beach! It's coastal without being too obvious, which is always more appealing.
Ceiling Height: approx. 14′.
Bathroom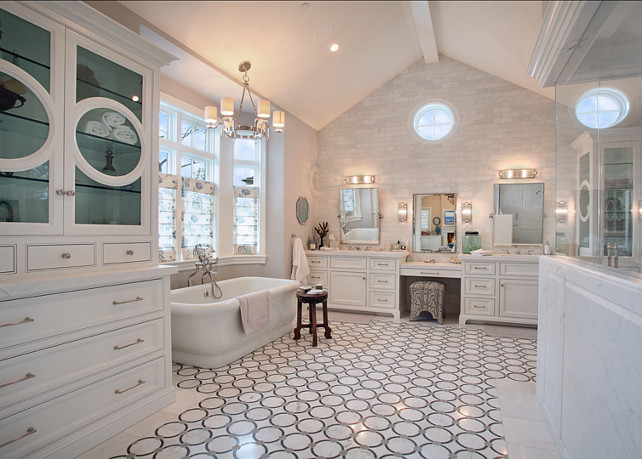 What an inspiring bathroom! I can't get enough of the floors and honestly, the entire space!
Marble Shower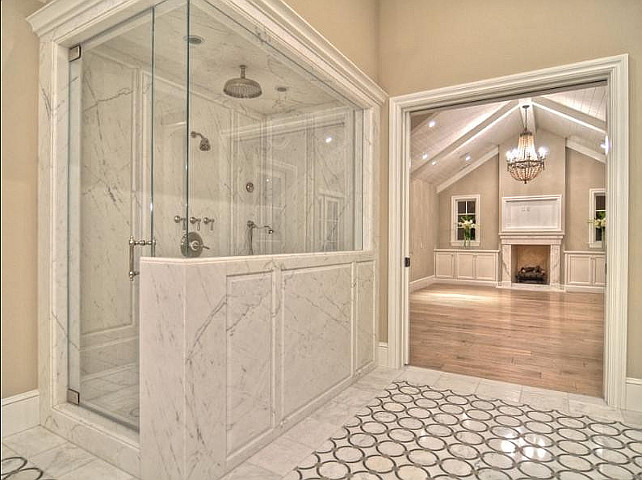 This marble shower is gorgeous! I love the details and how spacious it is.
Patio & Pool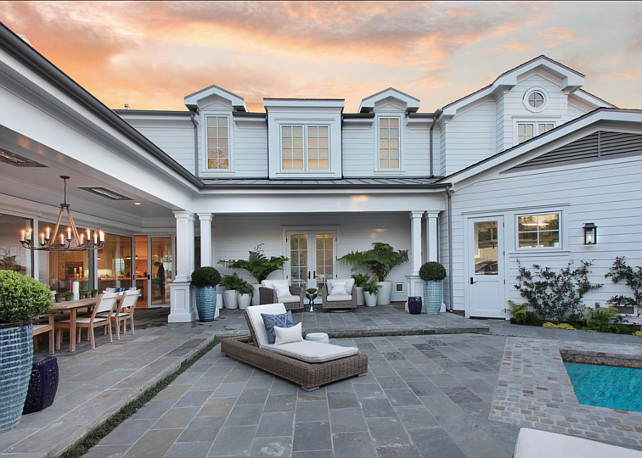 This backyard is perfect if you prefer spending time relaxing by the pool instead of mowing grass!

Low-Maintenance Backyard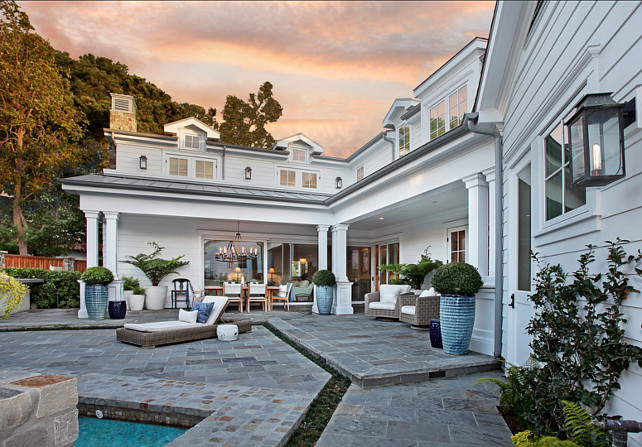 Perfect for entertaining!
All Lights on You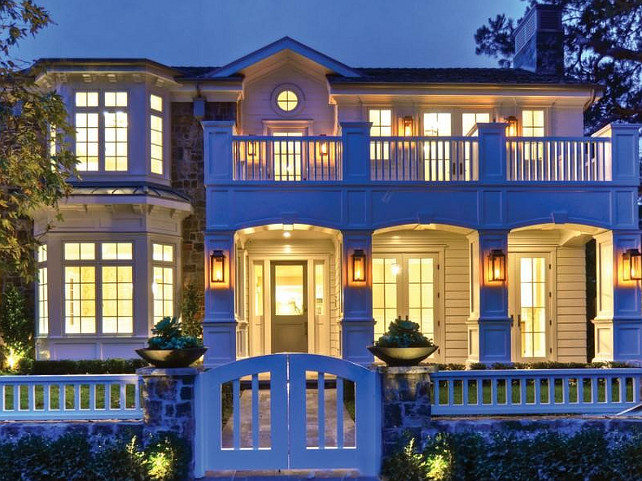 It's a fabulous home !!
Link: http://pt.zinio.com/www/browse/product.jsp?rf=sch&productId=500589486&sch=true